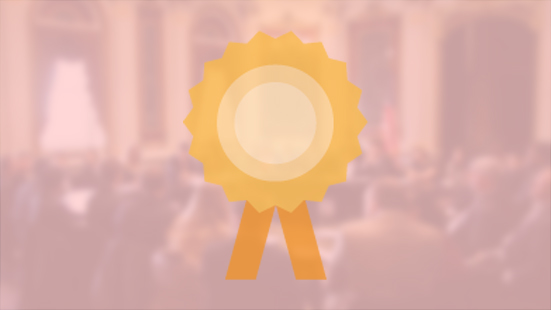 This post by Peter C. Pappas originally appeared in the National Law Journal. Peter is the former chief of staff of the U.S. Patent and Trademark Office, where he served from 2009 to 2013. Now Peter is the President of Innovation Strategies LLC and a Senior Fellow at Engine.
Links added by Engine. 
In outlining his plan for economic growth and competitiveness in last month's State of the Union address, President Obama called upon Congress to pass a patent litigation reform bill "that allows businesses to stay focused on innovation, not needless and costly litigation." In doing so, he echoed the call for patent reform he made a year ago, when he characterized patent-troll litigation as an attempt to "extort some money" from actual inventors. These "patent trolls" leverage the high costs of litigation by amassing portfolios of patents and then threatening lawsuits based on vague and unsubstantiated allegations of infringement.
The Obama administration has been a key proponent of the legislative reform efforts now underway in Congress, and the report and set of recommendations issued by the White House are largely reflected in the legislation adopted by the House in December. The Innovation Act (H.R. 3309), which passed by an overwhelming margin, reflects a broad bipartisan consensus in Congress and in the intellectual property community, that patent-troll litigation is harmful to America's innovators and impedes the very innovation that the patent system was designed to foster.
The House's Innovation Act took a significant step toward realigning the patent system with its fundamental principles and core mission. It is now up to the Senate to pass a comprehensive set of legislative proposals to curb patent litigation abuse and ensure that the patent system continues to f oster and protect true innovation.
The Senate is now considering several bills that would also, collectively, redress existing imbalances in the patent litigation system — imbalances that enable and encourage these abusive practices.
The Patent Transparency and Improvements Act (S. 1720), introduced by Sen. Patrick Leahy and Sen. Mike Lee, focuses on transparency of ownership, specificity in demand letters and the protection of end-users through a customer stay provision, all of which are core elements of the House's Innovation Act. These provisions should be enacted and accompanied by companion legislation that rebalances the patent litigation system. Sen. John Cornyn's Patent Abuse Reduction Act (S. 1013) raises pleading standards by requiring specificity in the identification of claims asserted and disclosure of real parties in interest. It also limits unduly burdensome costs by staging discovery so that a court determines what a disputed patent covers before allowing broad- ranging, expensive and potentially irrelevant discovery.
The Cornyn bill — like Sen. Orrin Hatch's Patent Litigation Integrity Act (S. 1216) — would amend the patent statute to permit end-of-case fee shifting in favor of a prevailing party.The threshold for fee shifting under the current provisions is so high that it almost never applies. The fee-shifting provisions in the Cornyn and Hatch bills, as in the House bill, would establish a rebuttable presumption that a court will award reasonable fees and costs to the prevailing party while preserving the court's discretion to deny fee shifting. These bills strike the right balance because the presumption can be easily overcome and would neither discourage nor prejudice any reasonably justified suit. Both discovery cost-shifting provision and end-of-case fee shifting would eradicate existing incentives to engage in frivolous litigation.
CRITICS' ARGUMENTS
Some critics argue that these changes could have unintended consequences that could prejudice legitimate patent claims. However, our legitimate concern for protecting the value and enforceability of valid patents should not extend to patents that are overly broad and vague and probably should not have been issued in the first place. It is now well recognized that a number of patent owners and patent aggregators have exploited the patent litigation system in a way that hinders the development of new technology, and that low-quality patents are too often being used in these cases.
Therefore, the Senate should also create a mechanism for challenging the most frequently asserted poor- quality patents — business-method patents — by adopting Sen. Charles Schumer's Patent Quality Improvement Act (S. 866). This bill would expand the U.S. Patent and Trademark Office's existing "covered business method" (CBM) postgrant review program to make all business-method patents eligible for in-house review. The existing CBM postgrant review procedure, enacted as part of the 2011 America Invents Act, is the sole mechanism whereby an inventor threatened with suit can seek PTO review — and rescission — of an asserted patent on the ground that is was vague, abstract or overly broad.
In the report issued by the White House last June, the administration called for expanding the CBM review program, noting that these types of patents are both more likely to be of poor quality and more likely to be abused in litigation than any other type of patent. To be clear, expanding the existing, and thus far successful, CBM program to all business method patents would not disadvantage valid patents or make it harder to assert them. It would simply provide inventors with a faster and lower-cost mechanism for challenging business-method patents asserted against them. When litigated, the vast majority of these patents have been invalidated by the courts.
The patent system should promote innovation by encouraging competition in the marketplace and facilitating — rather than impeding — follow-on innovation. The Senate should seize the opportunity to enact these comprehensive reforms so that the patent system can continue to be an engine of innovation.