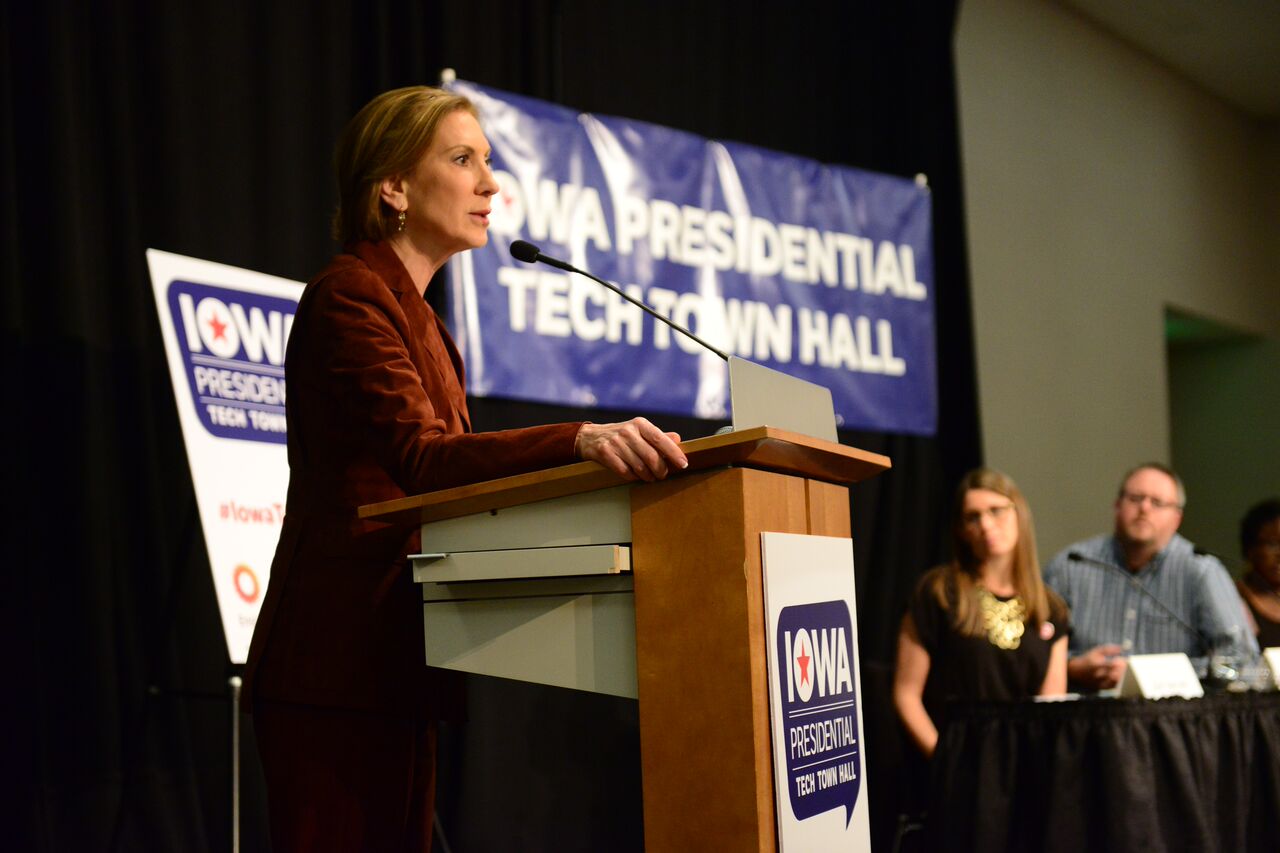 Since the 2016 presidential contenders declared their candidacies and more recently, garnered increasing attention from national media and the electorate, we've been listening closely to what they have to say about technology. From where we stand, there's a lot at stake: the Labor Department expects over 1.3 million job openings in the industry by 2020, cybersecurity and privacy challenges continue to make headlines, and technology itself is only becoming more ubiquitous. That's not to mention that many of the startups navigating these challenges are an invaluable part of the national economy: new firms are responsible for all net new job growth in the United States. Yet, aside from some vague musings about the gig economy, general statements about immigration reform, and outlandish ideas about the Internet, we haven't heard much, at least much of substance.
As Engine's Executive Director, Julie Samuels, explained in TechCrunch, candidates have thus far evaded questions on many of the issues that matter most to technology entrepreneurs and industry leaders, because "many of these tough issues split our traditional notions of the two-party system." They also don't have easy solutions.
In an effort to highlight some of these issues, Engine teamed up with the Technology Association of Iowa to host a forum on December 7 in Cedar Rapids. Iowa is not only the first state to hold primary elections, making it a popular destination for campaigns this time of the year, but it's also home to a vibrant and growing technology and startup community. The tech industry is one of the fastest growing job sectors in the state and accounts for 8.8% of Iowa's GDP.
The program started off with a panel discussion among Julie Samuels and local tech entrepreneurs to address why policy matters to this community in Iowa and all over the country. Eric Engelmann, founder of the Iowa Startup Accelerator, spoke about the importance of capital access to entrepreneurs building companies outside Silicon Valley. Helen Adeosun, CEO and co-founder of Care Academy, discussed the great need for industry diversity, and Bruce Lehrman, CEO of a Cedar Rapids-based data center company, noted the urgent challenge of finding technically trained workers.
We were later joined by 2016 candidates Gov. Martin O'Malley and Carly Fiorina who shared their own views on the talent shortage and access to capital, among other issues. As the Cedar Rapids Gazette reported, the candidates agreed that education is "vital to innovation" but, not surprisingly, disagreed on the federal government's role. O'Malley's address focused on his track record as governor of Maryland; under his administration the state was rated number one for innovation and entrepreneurship by the U.S. Chamber of Commerce and expanded STEM education offerings in Maryland schools. When pushed on his specific policy prescriptions for supporting innovation and the country's entrepreneurs, however, his answers were less direct.
Fiorina took a different approach in her address, strongly condemning the recent attacks in Paris and San Bernadino before turning to the role of technology "as a tool and a weapon" in national security and cybersecurity efforts. "Having led the world's largest technology company, I know what it will take for America to lead in this realm," she added. When Engelmann asked about whether she'd repeal the Affordable Care Act, which he said allowed entrepreneurs to start their own ventures, she affirmed she would, arguing the free market could better provide healthcare solutions. And in response to how she'd support more women entrepreneurs, Fiorina underscored the layers of the bureaucracy that slow down all new business owners.
This week's forum offered us a glimpse on where at least two candidates stand on a handful of these important issues. As we look to 2016, we hope to hear a lot more.