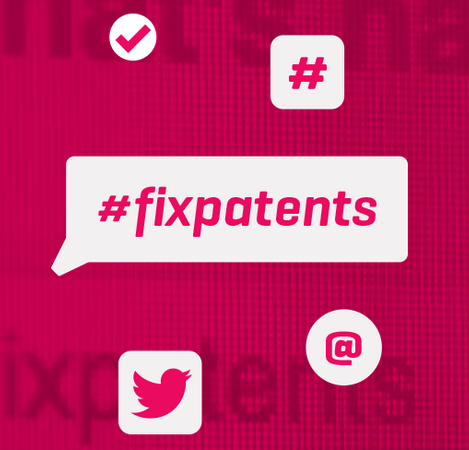 There's never been a more critical need to fix our broken patent system than there is right now. Patent trolls filed 2,791 new suits in 2014, up 500% from 2005, and 82% of troll activity targets small and medium sized businesses.
That's why Engine is ramping up our ongoing efforts to pass meaningful reform legislation. We're starting with the relaunch of fixpatents.org—a website that will educate and mobilize both startups and individuals around patent reform.
We also released a new white paper (with an accompanying executive summary) detailing the patent troll problem and the need for action by Congress, the courts, and the U.S. Patent and Trademark Office. The paper discusses the very real impact of patent trolls on the startup community, the current state of patent litigation, and why we need legislation now.
Conversations in Congress are ongoing, and we are cautiously optimistic that a bill will pass this session. But we need legislation that is multi-pronged, closing the many litigation loopholes patent trolls use to force meritless settlements. At the same time, we can't weaken the powerful—and affordable—alternatives to litigation that were set out by the America Invents Act to challenge bad patents. Together, these provisions will equip startups and small businesses with the tools they need to fight back in the courts, keep innovating, and building a competitive economy.
Engine and our partners are pushing for targeted, comprehensive legislation to help startups fight the patent troll problem in the courts—legislation like the Innovation Act introduced by Rep. Goodlatte in January. If we're going to win this fight, Congress needs to hear from the individuals and small businesses that are disproportionately affected by the troll problem.
So please go to fixpatents.org and use our handy tool to tweet at your Representative and Senators, urging them to pass a reform bill this session.