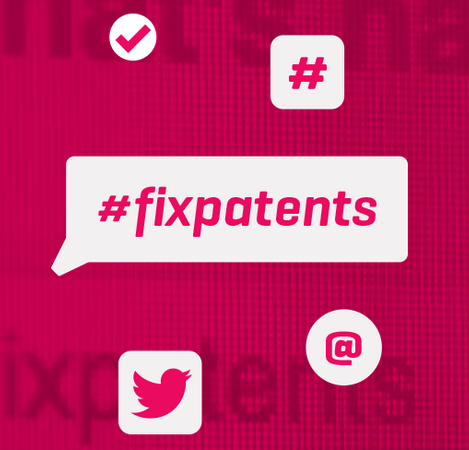 Engine Executive Director Julie Samuels' Oral Testimony as Prepared, Senate Judiciary Committee Hearing on PATENT Act:
Chairman Grassley, Ranking Member Leahy, and members of the committee, I'm Julie Samuels, Executive Director of Engine, an organization started several years ago to help advocate for high-tech, high-growth entrepreneurship. Through a combination of policy analysis and economic research, we represent startups nationwide. It's an honor to be here today. I look forward to discussing effective solutions to the patent troll problem, especially because this problem disproportionately harms the community of high-tech, high-growth startups I represent.
Today I'm going to tell you about what the startup community needs from a functioning patent system—balance and fairness—and why the PATENT Act would help ensure those things.
Patent trolls are armed with two weapons: low-quality, impossible-to-understand patents on the one hand and the outrageous costs—both in time and money—of patent litigation on the other. So imagine you are a small startup, cash-strapped and hungry, and you get a patent demand from a company you've never heard of, claiming to own some basic technology. Your choices are: hire a lawyer and spend valuable and limited resources fighting back, or pay the troll to go away.
Which is why I want to talk today about fairness and balance, two concepts that go together. Right now, we have a system that across-the-board favors patent holders who abuse that system. Those parties have exclusive access to all of the relevant information surrounding the patent—basic things, such as, who owns it? Who else has rights to it?—along with the ability to single-handedly drive up the costs of litigation through discovery and motion practice.
It's a system that essentially allows for legalized extortion, and that leaves startups nearly powerless to fight back without great personal risk and expense.
Take the experience of Jump Rope, a Chicago startup founded by Peter Braxton. An Air Force veteran and former Combat Pilot, Peter found himself facing a troll suit less than one month after he launched Jump Rope. Peter's lawyers advised him to settle, but he instead decided to fund the litigation himself. Ultimately the court found no infringement, and that the the plaintiff failed to conduct even due diligence before filing suit—but not before Peter was forced to spend more than $250,000 on his defense.
Or take Life360, an app that keeps over 55 million families safe and connected. After raising $50 million in capital early last year, the company was hit with a troll suit that it decided to fight. In spite of a jury finding the troll's claims meritless, Life360 still had to spend over $1.5 million to defend itself, with no reasonable recourse to recover that money.
Many of the startups who support reform are also patent owners themselves. Like Foursquare, which currently faces four troll suits. This year's legal budget set aside enough money for these cases alone that could otherwise have been used to hire between six and ten engineers—good jobs that now do not exist.
There are countless other companies in our network, too, who invest in the patent system yet still support strong reform. Many asked that I not use their names, because they're so afraid of attracting more troll suits. One startup general counsel told me, and I quote, "The system is set up in such a way that pretty much guarantees that the troll gets paid. It has nothing to do with the patent's claims, but with the litigation fees. We were bombarded with letters, emails, discovery requests, and motions. It was all meaningless paper, but we still had to spend time and money to respond."
In each case, startups divert resources from innovating, growing their business, and creating new jobs to fight what are often meritless claims. To make matters worse, the bulk of this money never finds its way back to inventors or research and development departments.
For a small startup, even one troll suit can ruin its business and the mere threat can cause significant disruption. No small business owner should be forced to put her company at risk simply to defend what she knows is right.
Which is why we need the kind of comprehensive set of reforms that is the PATENT Act.

The PATENT Act would bring much needed transparency to the system through heightened pleading and demand letter reform; giving startups tools to understand the scope of the threat they face, helping them decide whether they should hire a lawyer and fight or take a settlement and walk away. The bill creates the appropriate incentives for startups facing meritless suits to fight back: by shifting fees and allowing for real recovery and by reforming discovery, the PATENT Act allows parties a fighting chance in court. Right now, a startup worried about its bottom line has almost no choice but to pay a troll to go away; the PATENT Act would dramatically change this calculation and keep the courthouse doors open to everyone.

Taken together with the strong post-grant review procedures from the America Invents Act, the PATENT Act represents an important package of incentives that would rebalance and restore faith in a broken system. To be clear, no single reform in the bill can accomplish this task alone. It is only when they are all taken together that we can find the missing balance and fairness.

Opponents of reform argue that the proposed changes in the law would have the unintended consequence of making it harder to assert valid claims. In fact, nothing in the PATENT Act would hinder an inventor from monetizing, asserting, or enforcing valid patents, or making claims that are substantially justified or objectively reasonable.

The freedom to innovate has always been a central part of the American dream. For the sake of our economy and our identity, we must not let innovation become a legal liability.

A patent should be valued for what it covers and how it incentivizes innovation, not for its litigation value. The PATENT Act would go a long way to making that the case.

Thank you, and I look forward to your questions.